​Dick Saunders at the Biltmore Hotel
The Empire Room
Dick Saunders ~ Leader, Woodwinds, Vocals
Wright Watson ~ Drums
Jack Preisner ~ Accordian
Joe Rotundi ~ Piano
John Kitzmiller ~ Bass
Francis James ~ Bass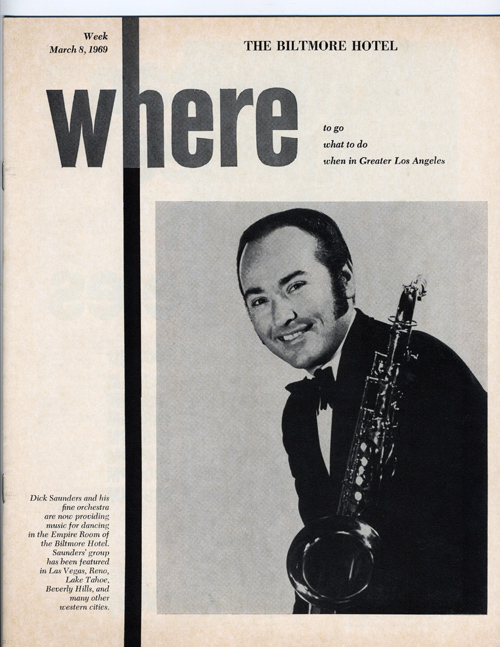 by Dick Saunders at the Biltmore Hotel
Length 5:50
1. Dick Saunders-Biltmore
5:50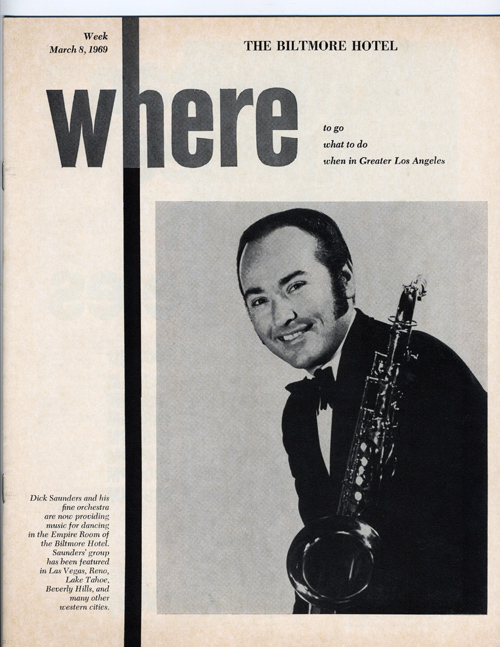 by Dick Saunders at the Biltmore Hotel
Length 4:05
1. Dick Saunders-Biltmore
4:05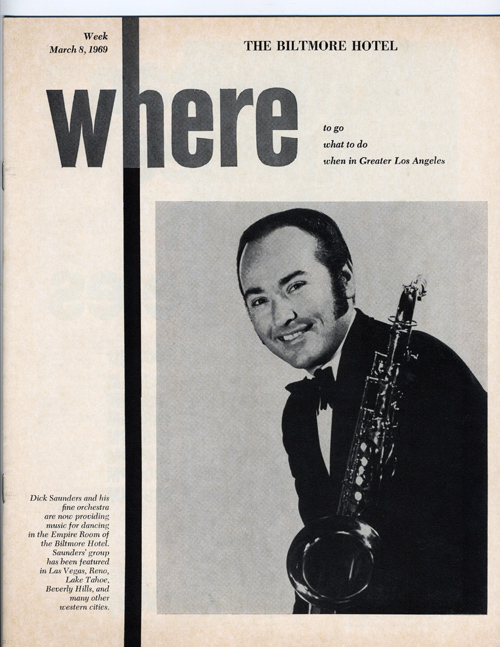 by Dick Saunders at the Biltmore Hotel
Length 5:05
1. Dick Saunders-Biltmore
5:05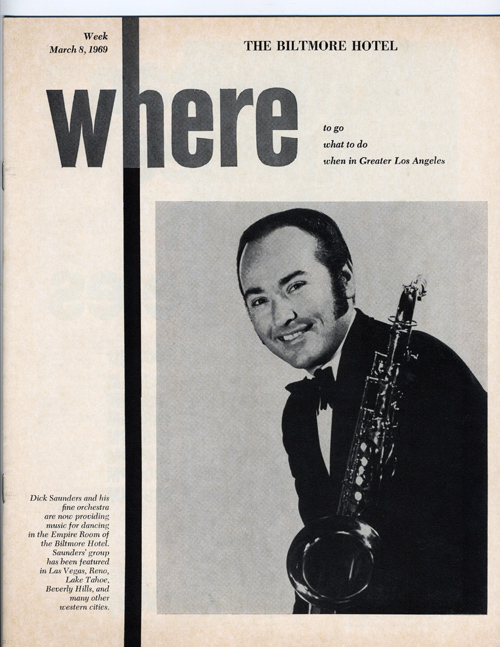 by Dick Saunders at the Biltmore Hotel
Length 4:56
1. Dick Saunders-Biltmore
4:56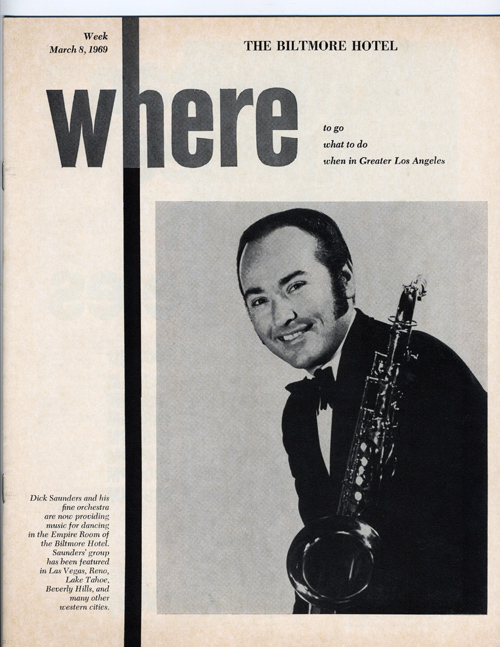 by Dick Saunders at the Biltmore Hotel
Length 1:43
1. Dick Saunders-Biltmore
1:43
This Is A Lovely Way To Spend An Evening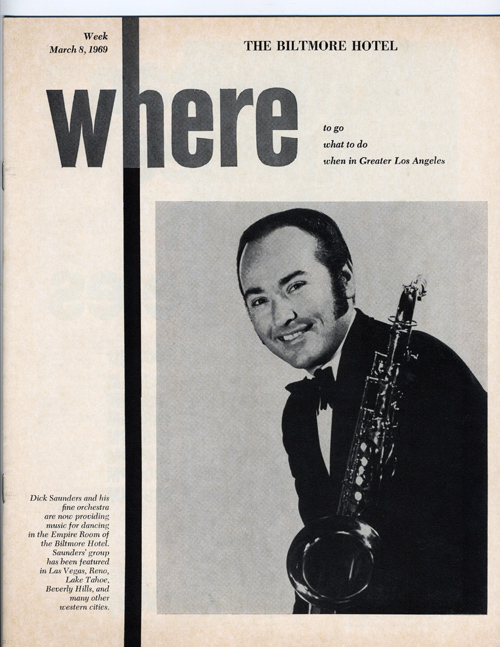 by Dick Saunders at the Biltmore Hotel
Length 1:48
1. Dick Saunders-Biltmore
1:48
Closing theme of the Empire Room
CLUB MANAGERS ASSOCIATION OF SOUTHERN CALIFORNIA
Dear Mr.Saunders,
On behalf of the Southern California Managers Association, I wish to offer you and your band of musicians a gracious ' thank you ' for once again providing our organization with the finest of musical entertainment at our annual Installation Dinner Dance.
I received nothing but glowing compliments regarding your band's performance last Tuesday evening, as your music was timely, and of good variety. Everyone to which I spoke, thoroughly enjoyed your renditions of good listening and dancing music throughout the entire evning. Thank you very much. We'll look forward to seeing you again.
Sincerely.
Lon E, Ricky ~ CCM ~ SCCMA ~ President
ASSISTANCE LEAGUE OF LONG BEACH
Dear Dick,
I wish to thank you again for the excellent music we had at our 21st Presentation Ball. The fact that we had so many young people still present at the end of the ball is proof of the high quality of the orchestra.
The extra work you did at our rehearsal and the arranging of fifteen debs "favorite" songs is truly appreciated.
Your singing of "Sunrise Sunset" was a very special moment. I received many compliments about you and the father ~ daughter waltz. 
Mel and I enjoyed working with you. You made it fun with your good sense of humor.
Again, many thanks !
Cordially,
​Janine Wright